Features
Max Passenger
Inquire for info
Refreshment
Lunch / Drinks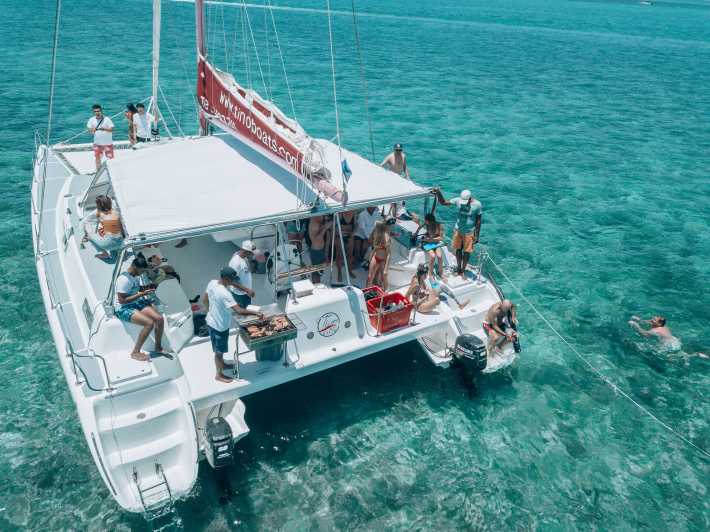 Overview
Overview
Overview
Full Day Catamaran Cruise Ile Aux Cerfs
Ile Aux Cerfs is famous for its sandy beaches, beautiful lagoon and big selection of activities and facilities. Here you are sure to have a day of relaxation and fun on one of the picture-postcard beaches and to enjoy a swim and snorkelling in the lagoon.
Itinerary :
The catamaran will depart from Trou D'eau Douce (east coast)
Traveling along the shore heading towards Grand River Waterfall to join a speed boat
The speed boat will then take you to the waterfall then head back to the Catamaran
Snorkelling and swimming inside the lagoon to explore underwater marine life
After snorkelling, lunch will be served on the catamaran cruise near Ile Aux Cerfs
After lunch, the catamaran will go off board to Ile Aux Cerfs to enjoy the sandy beach
Then re embark on your catamaran and head back to departure pointThis trip will include BBQ lunch (grilled fish, chicken and salads), alcoholic and non-alcoholic beverages
Check out the gallery section for a tour preview!
Tour duration: 8 hours (Day tour)
Language: This tour is offered in English & French
Child seat: On request
Pick-up time: Choose to start any time between 7.30 am to 09.30 am
Payment methods: Cash payment to the driver , or USD or Pay-online ( Paypal )
Bad weather: Re-schedule or obtain a full refund in case you paid online in advance
Gallery
Cost Info